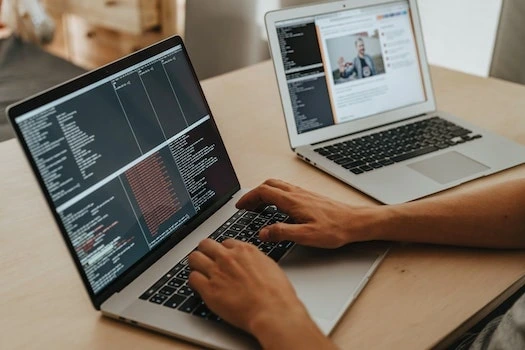 Affordable Sports APIs for Developers
High sports api pricing and live stats has been the norm for most data vendors, with plans starting at around $10,000 per year for real-time updates. Recently several companies have entered the market with a more affordable model, allowing developers to create web and mobile apps at a reasonable entry level price. In comparison to vendors which serve enterprise level clients, these sports stats companies save by offering simpler data, email-based support and no service level agreements (SLAs) or other contracts. These companies provide a great value for those beginning a new project in sports app development.
If you are looking for a cheap sports data feed for a personal project or want to build an audience before moving on to a feature-rich solution, these are some of the best affordable sports apis for developers.
SportMonks - Soccer and Cricket Live Stats
SportMonks was started in 2016 and is a registered sports data provider in the Netherlands. They currently have over 20,000 customers and have consistently improved their value proposition since opening. Born out of the fan-driven sports company Soccerama, they rebranded to offer real-time sports data at a budget price.
Currently they cover 3 sports: Soccer, Cricket and Formula 1 and offer both live data feeds and professionally designed widgets. Data categories encompass live scores, live stats, schedules, results, lineups, profiles and a sports odds API. They recently added options for match predictions, news and analysis feeds. Their soccer/football widgets for websites are a special feature, and can be integrated without design to display live scores, soccer stats and schedules responsively on any web app.
Pricing for soccer begins with the free soccer API which allows unlimited testing in the Scottish Premier League and Danish Superliga. Soccer plans have two levels. The European plan starts at 39 EUR per month while the Worldwide plan (1900+ leagues) starts at 129 EUR per month with added discounts for annual subscriptions. Cricket also has a free tier with access to CSA T20 Challenge, Twenty20 International and Big Bash League. Basic plans begin at 29 EUR monthly with complete coverage of up to 118 different leagues. Soccer/football live score widgets are priced attractively and start at just 29 EUR monthly.
SportMonks has kept a good reputation since opening in 2016. At 7 years old, they have established a level of reliability as a data provider. In addition they keep a steady social presence and blog, and regularly update developer code documentation for easy integrations.
Goalserve - Affordable Sports Live Score API
Goalserve is the oldest company on this list, and have been in consistent operation since 2005. The company is registered as a business in USA and Malta, and have over 200 long-term clients. Starting out, the company offered XML feeds to customers and recently added JSON data with the option to pull or push updates directly. In terms of pricing, GoalServe has perhaps the best value for live stats on multiple sports. A few unique features are their inplay odds APIs and video highlights feed included with the soccer API.
Goalserve offers extensive coverage for over 18 sports with real-time scores:
Soccer
NFL
MLB
NBA
NHL
Cricket
Tennis
Golf
Horse Racing
Esports
Formula 1
Australian Rules
Rugby
Handball
Volleyball
Moto GP
Nascar
The company recently partnered with FootyLight to offer customizable sports widgets for websites with live highlights, news and more. Data categories include live scores, a live odds API, video highlights, lineups, injuries, schedules, results, historical data and live commentary feeds. They offer a 2 week free trial to test all of their data.
Pricing begins as low as $100 per month for worldwide Baseball scores and MLB stats. Live soccer data begins at $150 per month, with comprehensive coverage priced at $550. For developers that require multi-sport data, the All Sports Plan is $425 per month when subscribed annually. The discounts for annual subscriptions are significant, with plans up to 40-50% off the monthly price.
With 17 years of experience, Goalserve has had a steady presence in sports data and consistently served clients for longer than similarly priced competitors. Documentation is less detailed than other providers but reliable customer support and response times, along with comprehensive data has helped them maintain status as a leading developer priced company.
Entity Sport - Fantasy Sports Data API
Entity Sport is a relatively new sports data company in India who are based in Jaipur and founded in 2016. They offer an extended trial of 2 months and are unique in providing both email and phone support to customers. Other notable features include a fantasy points system for cricket, soccer, NBA, MLB and NHL, and a fair refund policy.
Entity Sport has coverage for 6 sports including a soccer API, cricket fantasy data, NBA stats API, MLB stats API, NHL API and live Kabbadi scores. They offer a fully customized white label solution for cricket stats and live scores. Data categories include live scores, schedules, results, fantasy sports data and live stats. Their custom points system allows easy integration and setup in fantasy sports app development.
Pricing starts at $100 per month for the cricket scores API. Soccer and basketball start at $150 per month and include a discount of 2 free months when subscribed for a full year. Their white label solutions for cricket have a custom pricing model which varies depending on business requirements. Developers that need an affordable sports vendor with fantasy data integration will find Entity Sport a viable option.
With both phone and email support, Entity Sport aims to offer a quality customer service experience. After 7 years of industry experience and an active presence on LinkedIn, they are a good choice for reasonable fantasy API costs as well as soccer and cricket live data.
Bonus: Free Sports Scores API For Non-Commercial Use
MySportsFeeds offers free access for personal use (not including real-time scores). Developers building a private app or website can receive access to free NFL, NBA, MLB and NHL sports data for research or personal projects.
There are many more developer priced APIs specializing in various use cases. View the Full List of Affordable APIs to browse all options.
For API price specials and other news, sign up for our newsletter and receive the latest discounts and updates directly to your inbox.